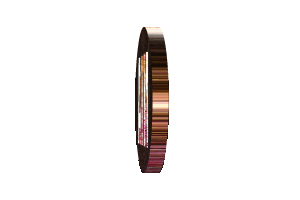 Many playmates abruptly ask me questions like
"So you travel a lot...?"
etc after our fun and I tell them time and again to chat with me
before and between using EMAIL/TXT/KIK.
I am an open book without secrets from those closest to me.
I'm utterly fine and eager for playmates to know me.
Playmates who take such time and make such effort earn
a great deal of respect from me and gain valuable info
they can thereafter use to have access to things such as
VIP, THE VAULT, other people in my life (like celebrities)
with whom they end up having face-to-face encounters,
(even amazing sex) with.
If such things aren't worthwhile to you there's certainly nothing
wrong with that...but here's some of the questions people have
asked me frequently and their matching answers.
Therefore, do your best to skip asking them okeydokey?
​
THIS PAGE IS CURRENTLY UNDER CONSTRUCTION

because much of my
life has changed so much since

it was first created and many updates
are required.

For the moment most of this info is accurate.
It will be fully updated by JAN 1, 2020
​
Describe yourself:
Care Bears and ponies and jellybeans and Hanson!!! Just kidding!
I consider life to be a universal pilgrimage and events and people to be a vast expanse of tuition from which I can acquire trillions of tiny (or not so tiny) fragments of adventure, truth, insight, tenderness, skills. As a woman it's my primary goal to be as much of a contributor to that human magic as I can and to be an active component on the circuit-board of the soul. Without us all soldering ourselves in, it simply won't flow right. I am a cheerleader for sex and its exigence.
You shouldn't need an excuse or reason other than its human simplicity.
Heart or mind are intertwined far ahead or far behind: come to the fire in the coldest spell, when the soul is tired and will not be quelled...
I consider what I do medicine for the man/woman who's tired or just has an ache, need, desire. Everything is real and has meaning, even if for a moment. Something must be missing: it's here to find.
​
What was your favorite movie of 2019?
2019 wasn't an especially amazing year for movies. Oddly enough there were a handful of exceptional movies swimming in a sea of duds and disappointments. (TV has been similarly bad where the alternate movie/tv providers/creators have been dazzling us with more than we can keep up with while all the primary networks and production houses have been phoning it in).
However, there can be little argument that JOKER was the best movie of the year but if there is, MIDSOMMAR rivals it.

What was your favorite movie from your childhood?
A lot of the movies that I saw from my childhood had already been around for some time. I'm especially keen on The Last Wave with Richard Chamberlain, and even though it was released right around the time I was born I've seen Real Genius a million times.

What is your all-time favorite movie?
WATCHMEN, LUCY, SIN CITY how do I choose?
​
What is your favorite novel?
Winter's Tale by Mark Helprin is jaw-dropping beauty and fantastic prose combined! Nothing I've read rivals it. (Consult THE TENS)
​
What is your favorite color?
Burgundy
​
What do you prefer? Thong, full bottom panty, booty shorts, or commando?
Low-ride Bikinis please!
​
What is your favorite body part on a man?
His mind comes before his body. I love a sweet and strong mind with intelligence and thoughtfulness. For aesthetics nothing beats a gorgeous pair of eyes or soft hands that know how to actually touch.

What is your favorite body part on a woman?
I'm an ass girl. Love an amazing ass! (Thus Britney)
​
What are your hobbies?
RADIO DJ has become my big thing. Unlike sailing, go-karting, road-tripping etc I can do it 24/7 whatever the weather.
​
How did you first start being a companion?
I was actually trying to broaden my sexual experience encouraged by Britney and others but guys seemed tripped out by it unless money was involved then seemingly comfortable.
​
Which fantasies get requested the most frequently? What is the strangest fantasy you have been asked to be in??
For years I've been saying nothing about this for the sake of playmates privacy. However, now that so many years have gone by and anonymity is strong I can say that incest and schoolgirl are the most common
​
Have you ever become romantically attached/attracted to a client?
It's difficult for this to happen because playmates themselves clearly do not want this so one has to go in with the proviso that it's a non-option. If it were an option they'd have to handle any LTR I was in since I personally feel monogamy is silly, immature and ridiculous. Most men are jealous and possessive where romance is involved. I'd be open to romance from anyone who was together, keen on a more evolved situation than just the two of us, and really committed (among other qualities). (Consult 20 QUESTIONS)
​
Do you offer to shower WITH the client?
Showering together is not only common sense: it's very warming and sensualizing for both body and mind, not to mention the skin itself.
​
Would you say you're more "porn" style SP or a "passionate girlfriend" SP?
I don't like the porn approach. It's not me. This disagrees with a lot of guys I assume but I'd rather be as genuine as possible. My skills I'm sure are fine everyone says so but I don't see the "impressive slut" as something I want to be.
​
What do you like most about having sex? What are some things about sex that you love? What are some things about sex that you hate?
Great sex is all about the mind and getting intertwined with one another. Little of it is physical though the chemicals produced (adrenaline, oxytocin, serotonin) are fantastic!! As for things I hate it's all about being handled too uncomfortably so that both the mental and chemical is diffused or outright ruined.
​
Are you an exhibitionist, have you had sex in public?
I'm not really an exhibitionist but I did give an SO a blowjob once on a public parkbench during the big blackout several summers ago as people walked by and either quietly watched or ignored.
​
Do you think size (cock) matter to a woman, does it to you?
It really genuinely doesn't. They've proven that only the first four inches of the penis is detectable by the nerve endings inside so the rest is all placebo. For most women it's all in their minds. But the mind is important. The best lover I've ever had, had an average sized cock. He just knew it was all in the mind and how to get into women's brains and push all the right buttons. Skill accounts for the rest and that's a huge huge subject that has nothing to do with intercourse. (Consult 20 QUESTIONS)
​
Do you like a hard pounding or nice and slow?
Hard is all in the mind too. It's a mental activity more than physical and guarantees soreness and not wanting sex for a few days. What hard does is make up for all the mental activity some men don't account for or attend to. Soft/Medium is ideal for me!
​
What is the funniest incident ever in your SPing career?
Guys driving away because they panic.

10 THINGS I LOVE:
JABCOMIX, BRITNEY'S BODY, PERFECT STRAWBERRIES, SAILING, MOXIE'S RESTAURANT, RADIO DJ'ING, GO-KART RACING, ROAD-TRIPPING, TRAINS, TABOO

10 THINGS I HATE:
LONG LINES, PEOPLE TALKING IN A THEATER, BAD WAITRESSES, INDECISIVE PEOPLE/BOSSY PEOPLE, WHEN THEY CANCEL SHOWS I LOVE, SPIDERS, PEOPLE WHO WANNA "NEGOTIATE", SEINFELD, PEOPLE WHO BADMOUTH PEOPLE THEY'VE NEVER MET, PEOPLE WHO CAN'T SING BEING RECORDED LIKE THEY CAN.
THINGS THAT TURN YOU OFF WITH CLIENTS:
1) SMOKE -- ALL I ASK IS YOU BRUSH YOUR TEETH AND FRESH CLOTHES...
2) DRUNK/HIGH -- EVERYONE IS UNPREDICTABLE WHEN DRINKING/HIGH
3) CANCELLATIONS -- I DON'T CARE ABOUT THE MONEY IT'S JUST THE DESTRUCTION OF MY VALUABLE TIME
WHO DO YOU TYPICALLY TURN AWAY?
GUYS WHO ARE EVASIVE, WANT TO HAGGLE, VULGAR, DISRESPECTFUL OF PRE-DATE TIME, GUYS WHO WANT THE PORN-STAR LOOK (JUST NOT ME), GUYS WHO WANT A SITUATION THAT SOUNDS CREEPY OR MENACING, AND NOW (AFTER SOME EXPERIENCE ) GUYS WHO DON'T REALLY CHAT WITH ME BETWEEN MEETS.
8 FIRSTS:
BOYFRIEND: 16
BLOWJOB: 17
INTERCOURSE: 19.........HAWAII
KISS: 6 (WITH A GIRL)
EATING MEAT: 19...CHICKEN NUGGETS
MEETING A CELEB: 20 (BRITNEY SPEARS, MELISSA JOAN HART, JAMIE SPEARS)
FIRST BI-EXPERIENCE: 20
FIRST TIME IN BIZ: WAS AWKWARD AND SCARY BUT FUN SEEMS SO LONG AGO!
BUCKETLIST:
GAMBLE EVERYTHING IN VEGAS
THE PERFECT BANK ROBBERY
​
IF I WERE LEADER OF THE WORLD:
1) SPONTANEOUS SONG AND DANCE WOULD BE MANDATORY FOR ALL CITIZENS
2) THERE WOULD BE MUCH MORE SEX ON TELEVISION
3) ANYONE IN THE SERVICE INDUSTRY WOULD BE IMMEDIATELY FIRED WHENEVER THEY DO THEIR JOB POORLY
4) MOST OF THE MUSIC FROM THE LAST 20 YEARS WOULD BE DESTROYED AND ERASED FROM THE RECORD BOOKS AS EVER EXISTING ESPECIALLY HIP-HOP & RAP
5) THE TV SHOW HOW I MET YOUR MOTHER WOULD BE RENAMED TO THIS SHOW HAS ABSOLUTELY NOTHING TO DO WITH HOW I MET YOUR MOTHER
6) I'D BURN DOWN ALL THE CHURCHES
7) MONOGAMY WOULD BE ABOLISHED
8) ALMOST EVERY LAW REGARDING SEX WOULD BE ABOLISHED
9) JURASSIC PARK - HELL YES
10) I'M NOT SAYING STUPID PEOPLE SHOULD BE SHOT ON SIGHT, BUT I'M SAYING STUPID PEOPLE SHOULD BE SHOT ON SIGHT :)
RETIREMENT:
CLOUD 9 HOUSE, SOMEONE I LOVE, NO MONEY, NO WORRIES, DRAWING DIRTY COMICS
​
​
​

​
​
CHAPTER TWO: THE FOLLOWING are questions (and replies to them)
playmates tend to ask me in the moments following
orgasm when suddenly they either want to know
something specific or just feel the need to make
idle chatter.
​
​
"So you travel a lot...?"

I shuttle back and forth to L.A. once a month (sometimes twice) for 1-3 days and to N.Y maybe twice a year. It's mostly for my job(s) for the record label/P.A. (Personal Assistant). I also sail and have sailed (with D.) on some pretty impressive journeys. I also love road-trips and I do travel around Canada quite a bit by train and car. I very regularly go to Ottawa, Windsor, Barrie and other places for pleasure where I stay at the nicer hotels and resorts for no other reason than to bask in the lush-life, order room-service, swim, sleep, and avail myself of the amusements like horseback riding, hiking, canoeing, go-karting, rock-wall climbing, ziplining etc. I tend to be a fun person who wants to push myself to try new and terrifying things. I have been to (and lived in) several countries around the world including China, Japan, Taiwan, Germany, India. I don't always talk about my experiences in Asia because they were mostly horrible. In the past several years I've been regularly crossing ponds to UK, TIBET, FIJI, PARIS, SPAIN, and especially VENICE. I finally got to GREECE to fill a bucket-list item.
​
"How did you get entangled in the celebrity circles...?"
​
This is a bit complex to explain but I will get to it ASAP.